This is a great car cleaner that cleans and waxes the car in one step, magically making your car look like a new car!

MAIN FEATURES
>> Car Wash and Wax All in One
Car washing and waxing and polishing in one step. Specially added Carnauba wax that can decontaminate the car as well as form wax film to protect and enhance the gloss of the car paint so that your car lasts bright as new.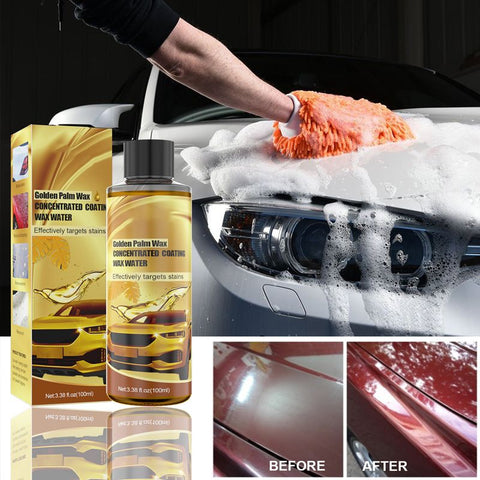 >> Super Foam
It can produce super-rich and fine foam, effectively remove car paint grime, bird droppings, stubborn asphalt, etching water stains, bugs splash, oil film on glass, rain marks, and other stains.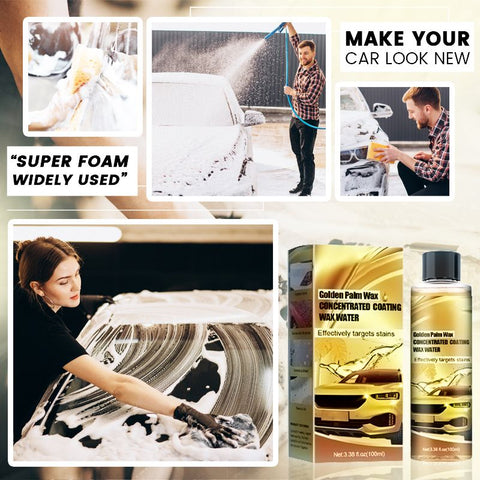 >> Mild Neutral Car Wash Liquid
Upgraded to a mild neutral formula (PH≈7), no damage to the car paint and no irritation to the skin.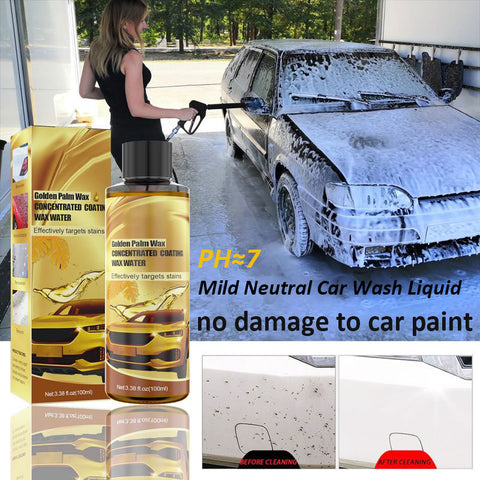 >> Efficient and Durable
Ultra-concentrated formula, 1:300 ratio, washing a car only needs about 20ml, one bottle can wash 4-5 cars.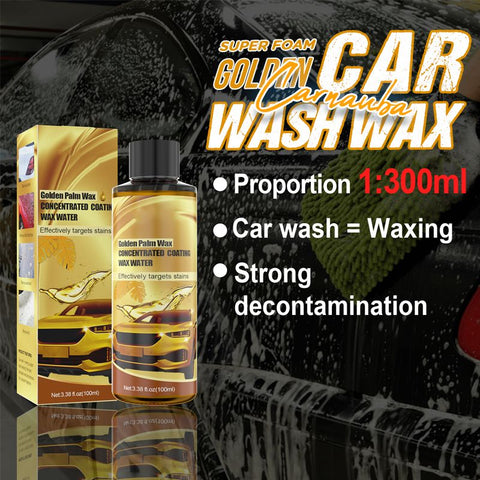 >> Easy to Use
Pour car wash liquid into the bucket, add water to produce rich foam, which can be washed by hand or spray foam to clean the car. Rinse off the foam after cleaning.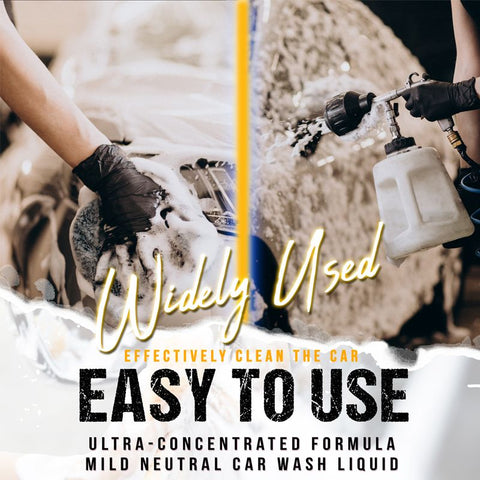 SPECIFICATIONS
Ingredient: Foam Cleaner + Carnauba Wax
Net Content: 3.38 fl.oz/ 100ml
Concentration Ratio: 1:300
Shelf Life: 3 Years
Dosage: 20-30ml Each Time
Package Included: 1x Golden Carnauba Car Wash Wax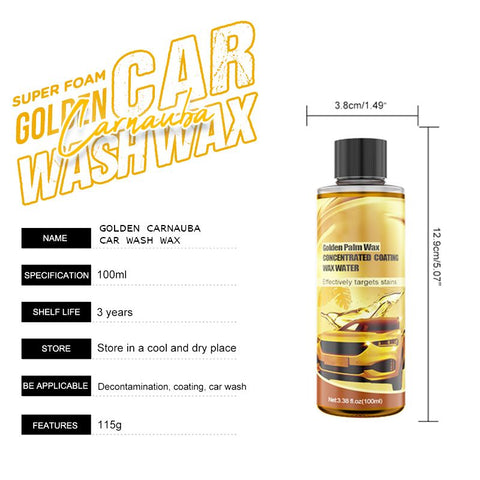 NOTE
Please keep it in a cool and ventilated place, it is strictly forbidden to enter or get into the eyes, please keep away from children and fire sources.